We've all been wondering; what are the three do's on how to apply self tan perfectly? We think that the number of do's can vary depending on the product and quality of it. As a result to finding the best self tanner, we created Boë. Boë is a quite unique product. As you've probably experienced; it is not a layer of color on top of your skin, but your own melanin being activated. We want to have the best possible experience; so here are our best advice on how to self tan. Boë's products are quite effective, despite of their innocent looks and natural ingredients. This means that the right application is crucial, in order to get a beautiful and natural-looking, even glow or tan. Below we give you self tan tips and do's on how to apply Boë. To get the most natural sun kissed look, the best start and best tan or glow – just the way you want it. Below we give you our superior tips for how to apply self tanner evenly and the best way to self tan.
When it becomes a routine, tanning with Boë become as easy as pie.
Do:
1. Do; remember handwash (and reapply on top of your hands)
– washing your hands thoroughly after application is a must and self tan tip no.1 – otherwise you will have colored palms which presumably nobody think is desirable ;)
What is just as important, is to, after washing and drying the hands, the tan will fade a bit, because it won't get to sit in. Due to the aforementioned, it is crucial to reapply a bit on the back of your hand and fingers in order for your hands to match the color of your face and body. Otherwise, it will be visible, that your hands are much lighter than your face, and the naturality fades. By reapplying on top of your hands you will get an even self tan – and tan.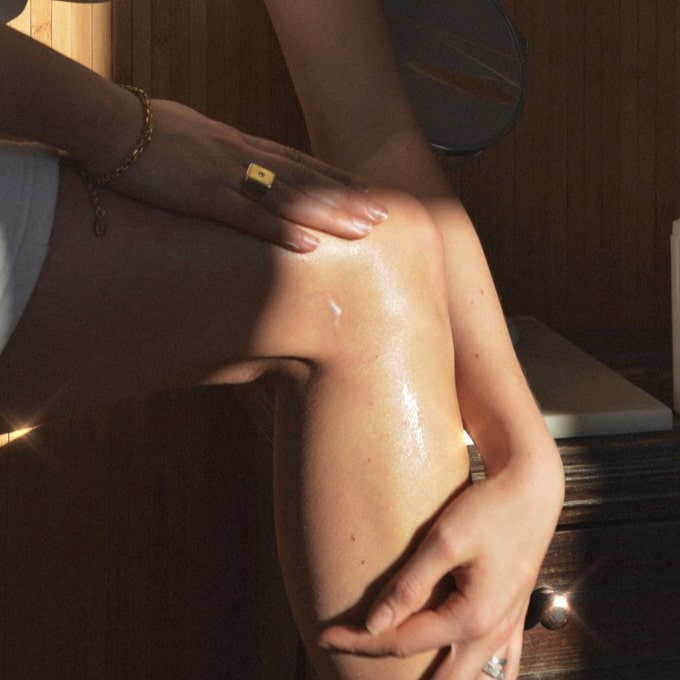 2. Do; apply in cool areas
– self tan tip no.2 – this is crucial in terms of how to put on self tanner properly. Go to another room than your steamed bathroom to apply. It is the same concept as Don't nr. 1, if you are in a steamed or hot room, your body temperature will further increase or simply not get cooled down or fully dry, and the product will not work sit and work with your skin, as it otherwise would.
3. Do; lubricate and apply evenly
lubricating, covering the whole body part and that there is not forgotten spots, that can make it uneven or give stripes. The best way is doing a tanning routine every or every other day to maintain evenness and the natural feeling.
You probably ask yourself: how much self tanner to use? We always encourage to rather use less more often, than more less often ;) This way you will have a consistent natural tan and glow. And when you get familiar with the products, you can up the dosage.
"I have been using the No.2 Tan Water; it is distributed evenly on the skin and you wake up with a super nice summer glow."
You can also look at this table to get a feeling of how we are using Boë.
| Skin Type | Drops/pumps per body part |
| --- | --- |
| Light | 1-2 |
| Fair | 1-2 |
| Medium | 2-4 |
| Deep | 2-4 |
Read more about our tips, products and Boë in general on our tan talk-page.
YOU MIGHT BE INTERESTED IN…