The Skin Smoothie: Rhubarb-Strawberry Dream is an ideal summer smoothie. It has besides of its delicious content of ingredients, a pleasing appearance that reminisces freshness, hydration, sweets and summer. You can enjoy this nurturing and healthy smoothie, any time of the day. It will provide you with a pleasing taste besides various vitamins and nutrients, that is good for your health, mind and body.
What Does It Do For Me?
The ingredients in Skin Smoothie: Rhubarb-Strawberry Dream are filled with vitamins that your body will love. When we have been drinking this smoothie, we instantly get a feel-good-feeling in our bodies, and we can feel how our face is starting to light up.
What is particularly amazing about this Skin Smoothie, is the fact that it contains fruit that feels like sweets. It succeeds in 'hiding' the immune booster, namely the ginger, in its sweet taste.
In the following we will give you a summary of a couple of the ingredients and some of their benefits.
Rhubarb:
In South-East Asia rhubarbs has been used as medicine for years. It is an incredible food, that is both toxic and edible. You must under no circumstances eat the leaves as they contain toxins and acids. Though are the stilks rich on flavour, edible and incredibly tasty. You can eat the stilks either raw or cooked – that is up to your preference.
Rhubarbs are rich on Vitamin K, which is a vitamin that works with your bone health and blood clotting. It is also filled with Vitamin A, which fights free radicals whom causes damages in your skin and premature aging. This means that Vitamin A indulges your skin, in order to try to prevent an early aging. Rhubarbs are also high on fiber and helps you maintain a low cholesterol level, besides of improving your digestion.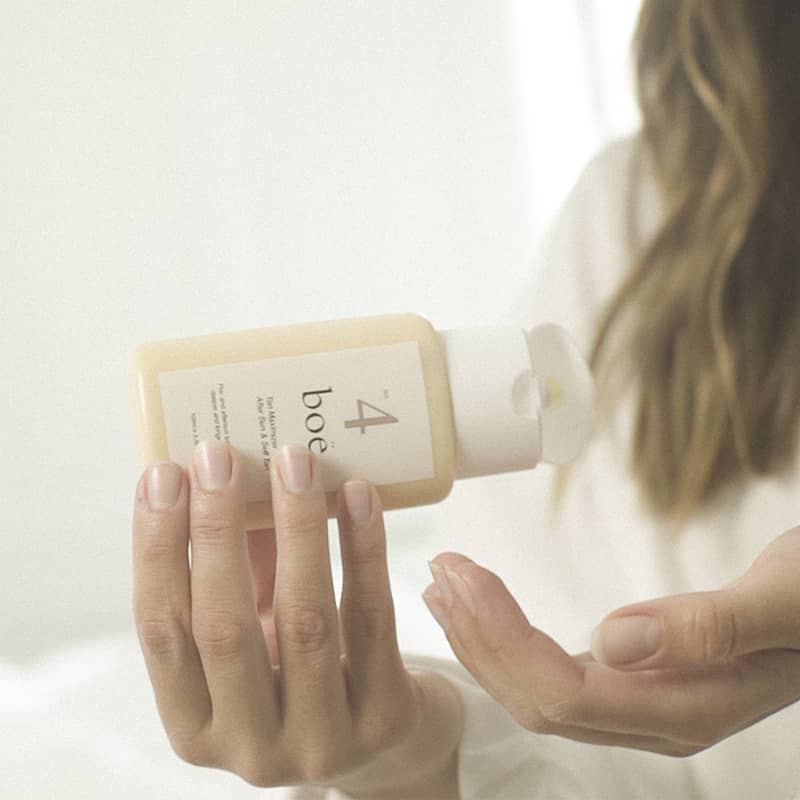 Ginger:
Ginger has, as well as rhubarbs, been used in South-Eastern medicine for centuries, especially in China and India. Being in family with cardamom and turmeric it is widely used in the culinary and medicinal scene due to the nutrients, vitamins and health benefits they contain. The spice is commonly known, as an immune booster and preventer of getting a flue or cold. Additionally, ginger is superb if you are having nausea, period cramps, or sore muscles, as it is easing and relieving all of those. The fruit does also help to keep your cholesterol low.
The following recipe is for two big smoothies – you can both enjoy them as a drink or as a smoothie bowl, where you can add your favourite toppings.
You can choose to use frozen fruits and vegetables or not – we would, though, advice to primarily use frozen, for the easiness and cooling effect from the smoothie.
Feel the Skin Smoothie: Rhubarb-Strawberry Dream enlighten your face and body, while maximizing it by applying a beautiful and natural tan from Boë, to get the most out of your skin and tan.
Ingredients:
2.4 dl of coconut water
1 cup of strawberries
A chunk of shredded ginger (depends on your taste buds and liking)
1 cup of mango chunks
1 cup of rhubarbs
Read more about our tips, products and Boë in general on our tan talk-page.
YOU MIGHT BE INTERESTED IN…